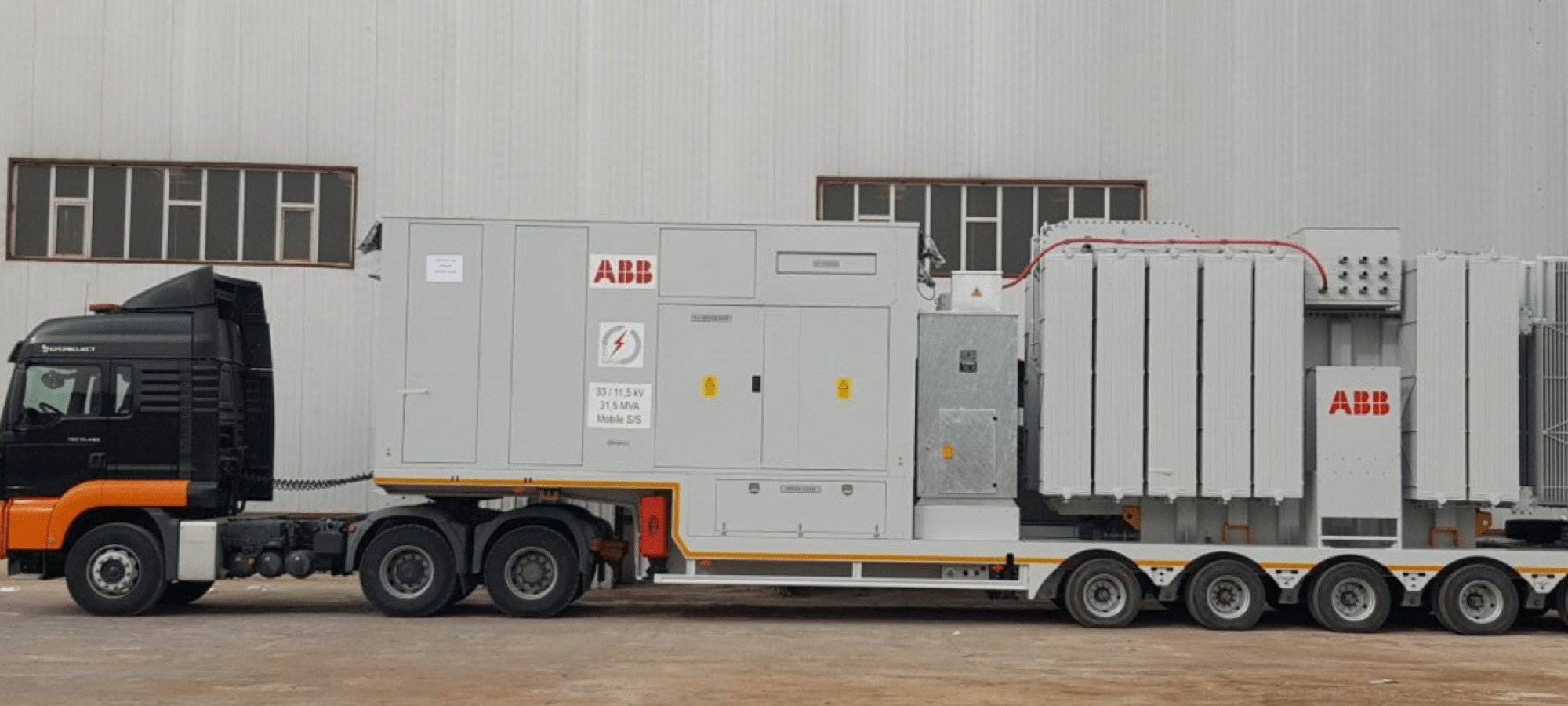 Mobile Substation
Mobile substations are the best perfect-match solution when utilities and industries need to provide interim grid connections and temporary power supplies.
Mounted on skids, trailers or in containers for rail, road or air transportation, these substations come in the form of ready-to-connect, complete assemblies and are designed for grid code compliance and easy mobility. Our solutions are available for voltage levels up to 154kV and all power ratings, and ensure reliable and high-quality energy supplies.
Our mobile substation solutions are designed and manufactured in accordance to customer's specific requirements and standards.
The major advantage of Mobile Substations is to be able to easily transported and energized in case of emergency and temporary situations together with the following benefits;
Factory-tested units can be installed and put into operation within hours
Proven, state-of-the-art equipment
Single-source responsibility with complete in-house system integration capabilities
Assurance of high quality, health, safety and environmental standards
Optimized solutions for high performance, efficiency, flexibility, reliability and low life-cycle cost
IEC 61850 control, protection and communication systems enable local and remote control and monitoring
Easily transported and energized during new substation construction and civil works
Easily transported and energized during maintenance and repairing of any substations
Easily transported and energized during power shortage of any substation